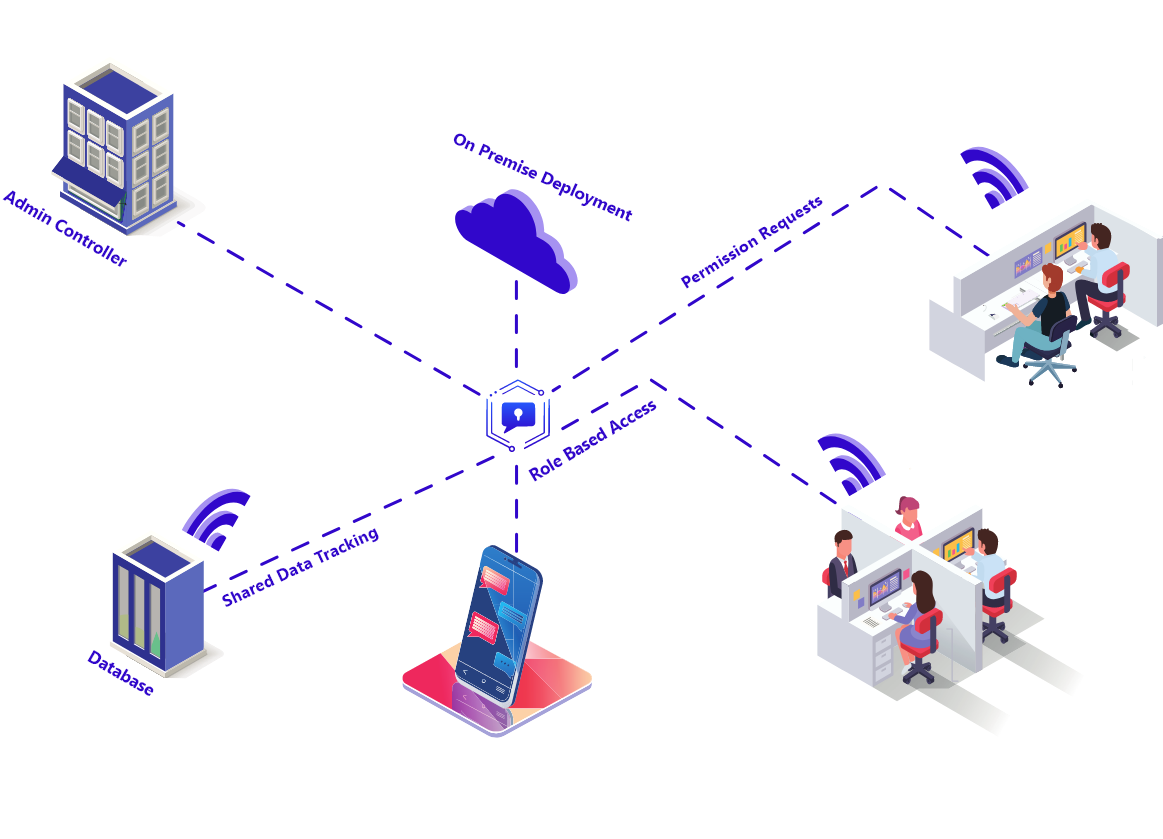 Explore new age of Controlled Communications
Sensitive Communications are too important to be left to Chance!
Due to sudden and tremendous growth in WFH environments, the business communications has become the vital part of Business Continutiy. Organizations need to safeguard their business assets & avoid unauthorized access to any sensitive communications.
MeMe Admin Controls can help organizations to control and give hierarchical access to its employees and executive people as per the need. The platform can also help organizations to revoke the data access in case of any device lost, employee discontinuity.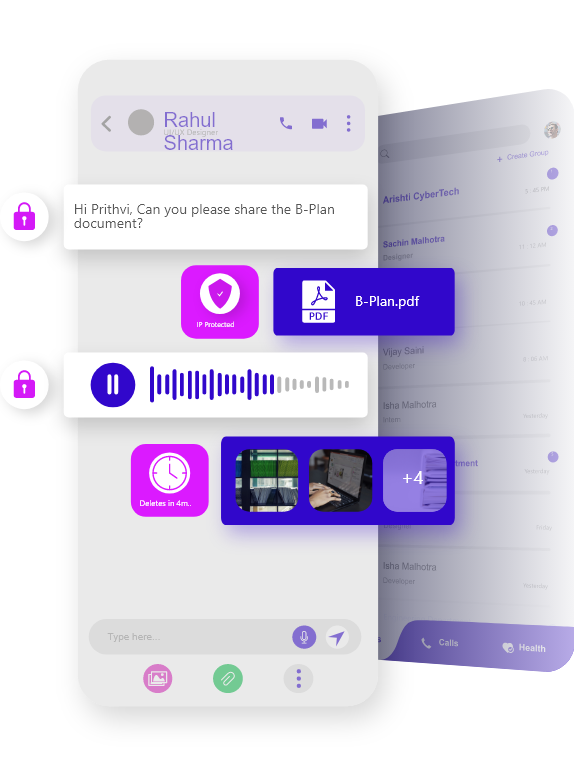 IP Protected sharing has never been so Easy & Simple
Sharing Intellectual Property through internet emails, consumer graded applications can cause IP Theft issues for organizations. MeMe IP Protected Sharing can securly share the IP Content data by adding the IP Protections and User Previleges.
One click IP Watermarking to the files & documents to be shared
Revoke the Client/Employee access to files as & when required
Share the wide variety of documents including Design file extenstions
Know / Restrict the user activities towards the IP Protected files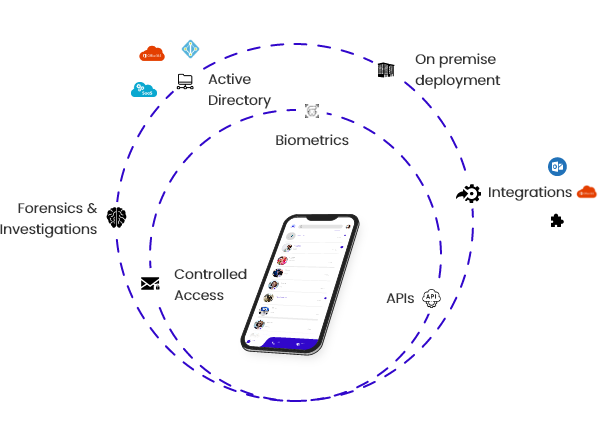 MeMe is truly built for Enterprises & Sensitive Organizations
MeMe is highly flexible and available as On Cloud or On Premise solutions for the enterprises. On-Premise deployment can help organizations to maintain their own data servers and gain the maximum control & ownership of business data
API Plug-in integrations for existing infrastructure
Works with Active Directories for easy onboarding & installations
Admin Panel to Monitor & Control all the internal communications
Access the huge meta data stored on the server in case of Cyber Forensics & Investigations